Benvenuti nel sito dell'Accademia Internazionale Italiana di Mandolino di CARLO AONZO
Corsi e Workshop itineranti incentrati sull'apprendimento e il perfezionamento degli strumenti a plettro e della chitarra classica. Attirano con successo dal 2006 partecipanti da tutto il mondo e di tutti i livelli musicali. Basati sull'esperienza altamente formativa della musica fatta insieme in un'atmosfera di impegno, passione e divertimento.
Welcome to the website of the International Italian Mandolin Accademia by CARLO AONZO
Itinerant Courses and Workshops focused on the learning and mastering of plectrum instruments and classical guitar. Since 2006 they have successfully welcomed participants from all over the world and of all musical levels. Based on the highly formative experience of the ensemble music, immersed in an engaged, passionate, and amusing environment.
---
28 Dicembre 2021 - 1 Gennaio 2022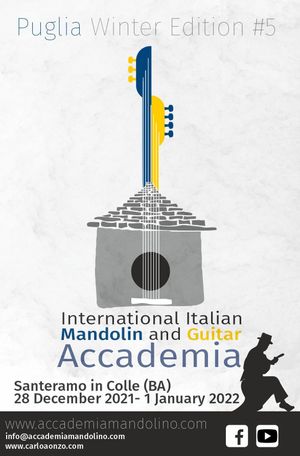 MEMORIES OF OUR LATEST SUMMER EDITION - GENOVA 2021 -
XV International Mandolin & Guitar Accademia - Genova Nervi, 15/22 agosto 2021 -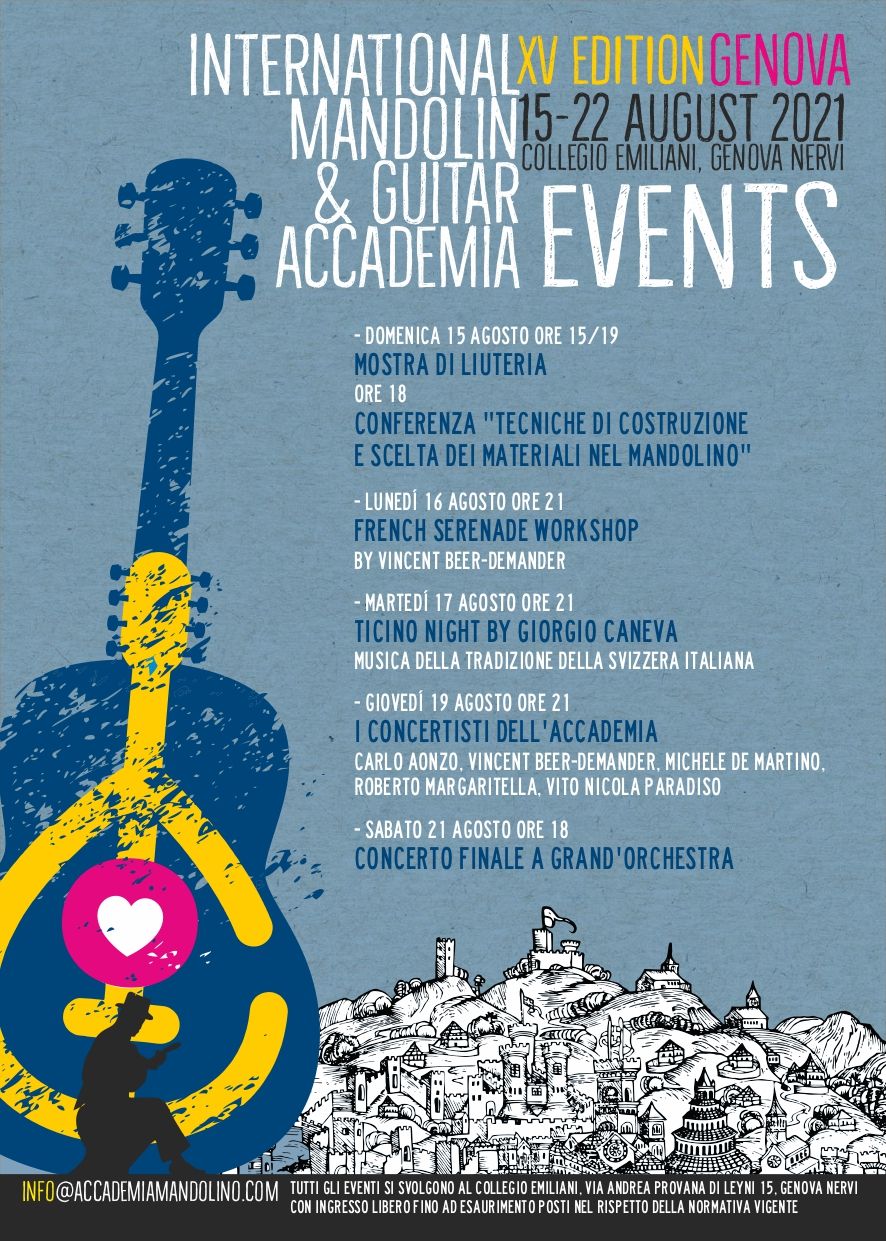 Share photo gallery
Report of our Summer Accademia 2019