DOCENTI/TEACHERS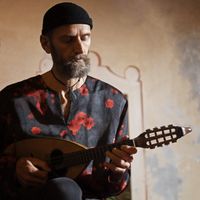 Carlo Aonzo - Direttore
Con un'attività concertistica internazionale tra Europa, Giappone e Stati Uniti, si è affermato tra i principali divulgatori del mandolino classico italiano. Per condividere la sua passione fonda nel 2006 l'Accademia che tuttora dirige con crescente successo..... www.carloaonzo.com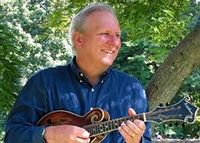 John Kirk - Mandolino Folk e Old Time
La sua voce lirica, il suo grande senso dell'umorismo, il suo talento strumentale molto versatile si sono guadagnati ampi riconoscimenti nell'ambito della musica americana tradizionale e popolare. Al violino, mandolino, chitarra, banjo, tastiere e ukulele, John dimostra una vasta padronanza delle tradizioni musicali delle sue origini. Docente al Bennington College del Vermont e allo Skidmore College di Saratoga Springs, nello stato di New York, John ha collaborato con artisti di chiara fama partecipando a tournée musicali oltre che con il suo gruppo (Quickstep), con la Susquehanna String Band. John ha anche in attivo importanti registrazioni e produzioni discografiche... www.johnandtrish.com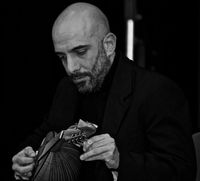 Michele De Martino - Mandolino
Diplomato con il massimo dei voti e la lode in mandolino presso il Conservatorio "C. Pollini" di Padova, ha tenuto concerti in Francia, Germania, Svizzera, Spagna, Grecia, Inghilterra, Lussemburgo, Portogallo, Albania, Polonia, Corea del Sud, U.S.A., Argentina, Uruguay, Brasile, Egitto, Algeria, Qatar, Libia, Slovenia, Croazia e Serbia. Ha effettuato numerose registrazioni televisive e radiofoniche sia per emittenti italiane sia estere. Si è esibito con diverse formazioni in qualità di solista quali l' orchestra del Teatro dell'opera di Roma, del Maggio Musicale Fiorentino, del teatro Verdi di Salerno, del Teatro lirico di Cagliari, Janacek di Praga etc. collaborando con direttori quali R. Muti, Z. Metha, D. Oren e collabora con il Teatro S. Carlo di Napoli. E' membro fondatore del Motus Mandolin Quartet con cui ha inciso l'album "Calace: Music for Mandolin Quartet".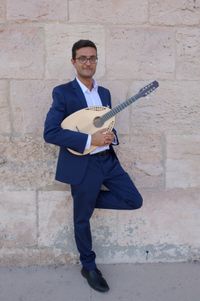 Fabio Gallucci - Mandolino
Nato ad Ischia nel 1980, ha conseguito il diploma di mandolino al Conservatorio di Napoli per poi perfezionarsi all'ENMD di Argenteuil con il concertista Florentino Calvo e presso il Conservatorio di Esch-sur- Alzette in Lussemburgo con Juan Carlos Munoz. Ha inoltre studiato composizione al Conservatorio di Napoli, scrittura e analisi musicale al Conservatorio di Montpellier, musica antica al "Centro di Musica Antica La Pietà dei Turchini" di Napoli con Mauro Squillante. Collabora con molti teatri e orchestre nazionali, in Italia e in Francia (San Carlo di Napoli, Opera Garnier di Parigi, Orchestre Symphonique de Montpellier, Maggio Musicale Fiorentino, Teatro Lirico di Cagliari, Orchestre de Radio France, Choregie d'Orange, ecc.), sotto la guida di direttori d'orchestra prestigiosi quali Rostropovich, Berio Renzetti, Santi, Garforth, Pahn, Foster e Chung. Come solista e camerista si è esibito in Italia, Francia, Malta, Inghilterra, Olanda, Germania, Austria, Spagna, Rep. Ceca, Lussemburgo, Estonia, Belgio, USA, Israele, ecc. Dal 2012 al 2017 è stato membro del quartetto internazionale "Kerman Mandolin Quartet" ed è attualmente membro e co-fondatore del «Quintette à Plectres de France». La sua discografia è molto varia (15 cd) e spazia dal repertorio contemporaneo, alla musica barocca  e classica, passando per la musica di origine popolare (Italia, Brasile, Argentina). Nel 2009, 2014 e 2021 è "Mandola Tutor" del progetto internazionale "EGMYO" (European Guitar and Mandolin Youth Orchestra). Nel 2012 ha vinto il primo premio al concorso di composizione José Fernandez Rojas (Logrono, Spagna). Come docente, tiene frequentemente corsi di mandolino e musica d'insieme in Francia e all'estero con orchestre e nell'ambito di festival mandolinistici. Attualmente insegna mandolino al Conservatorio di Béziers Méditerranée (Francia). www.fabiogallucci.net
Roberto Margaritella - Chitarra classica e flamenco
Diplomato in chitarra classica al Conservatorio Niccolò Paganini di Genova, insegnante e concertista di chitarra classica, si è anche avvicinato al mondo del Flamenco frequentando il Conservatorio Giulio Briccialdi di Terni..... www.robertomargaritella.com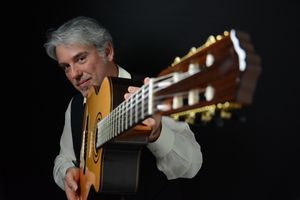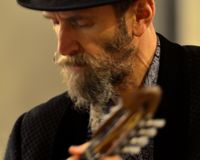 Carlo Aonzo - Director
Carlo, well-known as international concert performer throughout Italy, Europe, Japan and the USA, is one of the most important representatives of the Italian classical mandolin. To share and spread his passion, he founds in 2006 the Accademia that he still directs with ever growing success.... www.carloaonzo.com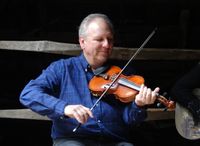 John Kirk - American Folk Mandolin
His lyric voice, good sense of humor and versatile instrumental skills have earned him widespread recognition in folk and traditional music circles in the USA. On fiddle, mandolin, guitar, banjo, keyboard and ukulele, John demonstrates a vast knowledge of musical traditions. He is on the music faculty at Bennington College in Vermont and Skidmore College in Saratoga Springs, NY. John has performed with notable artists and, in addition to his group, Quickstep, he continues touring with the Susquehanna String Band. John has also worked for many years in recording studios as a musician and producer.... www.johnandtrish.com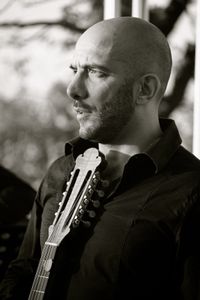 Michele De Martino - Mandolin
Graduated in mandolin with highest honours from "C. Pollini" conservatory in Padua, he has held concerts in France, Germany, Switzerland, Spain, Greece, England, Luxembourg, Portugal, Albania, Poland, South Korea, U.S.A, Argentina, Uruguay, Brazil, Egypt, Algeria, Qatar, Libya, Slovenia, Croatia and Serbia. He has made several radio and TV recordings both for Italian and foreign broadcasting stations. He has performed, as a soloist, in important musical groups such as: "Opera House" in Rome, "Maggio Musicale Fiorentino" in Florence, "Teatro Verdi" in Salerno, "Lyric Theatre" in Cagliari, "Janacek" in Praga, co-operating with famous conductors such as R. Muti, Z. Metha, D. Oren. He has co-operated, since 1996, with the "S. Carlo Theatre" in Naples. He founded the Motus Mandolin Quartet with whom he recorded the album "Calace: Music for Mandolin Quartet".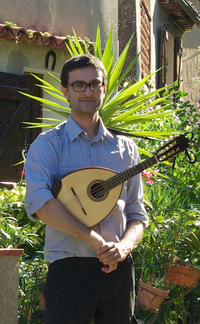 Fabio Gallucci - Mandolin
Born in Ischia (Naples, Italy) in 1980, he graduated in mandolin at Naples Conservatory and then specialised at the ENMD in Argenteuil (France) with the concert player Florentino Calvo and at the Conservatoire de Esch-sur- Alzette in Luxembourg with Juan Carlos Munoz. He also studied composition at Naples Conservatory, writing and analysis at the Conservatoire de Montpellier (France), early music at the "Centro di Musica Antica La Pietà dei Turchini" (Naples) with Mauro Squillante. He collaborates with many national theatres and orchestras in Italy and France (San Carlo in Naples, Opera Garnier in Paris, Orchestre Symphonique de Montpellier, Maggio Musicale Fiorentino, Teatro Lirico of Cagliari, Orchestre de Radio France, Chorégie d'Orange, etc. ), working with such famous conductors as Rostropovich, Berio Renzetti, Santi, Garforth, Pahn, Foster and Chung. As a soloist and "chamber musician" he has performed in Italy, France, Malta, UK, Netherlands, Germany, Austria, Spain, Czech Republic, Luxembourg, Estonia, Belgium, USA, Israel, etc. From 2012 to 2017 he is member of the international quartet "Kerman Mandolin Quartet", which brings together 4 soloists from 4 different countries (Israel, Italy, France, Spain). He is currently a member and co-founder of the Quintette à Plectres de France. His discography is extremely varied (15 CDs) and ranges from contemporary repertoire, to baroque and classical music, including music from popular traditions (Italy, Brazil, Argentina). In 2009, 2014 and 2021 he is "mandola tutor" of the international project "EGMYO" (European Guitar and Mandolin Youth Orchestra). In 2012, he won the first prize in the José Fernandez Rojas composition competition (Logrono, Spain). As a teacher, he frequently gives mandolin and ensemble music courses in France and abroad with orchestras and in mandolin festivals. He is mandolin teacher at the Conservatoire Béziers Méditerranée (France). www.fabiogallucci.net
Roberto Margaritella - Classical and Flamenco Guitar
Graduated at "Niccolò Paganini" conservatory in Genoa, he also specialized in Flamenco guitar at "Giulio Briccialdi" conservatory in Terni..... www.robertomargaritella.com